St. Andrew the Apostle Catholic Church and Parish, Mars Hill, NC

Sacred Heart Catholic Church, Burnsville, NC

********************************************

SPECIAL INFORMATION
DUE TO THE ONGOING PANDEMIC, ST. ANDREW'S PARISH OFFICE AND BUILDING, ALONG WITH SACRED HEART CATHOLIC CHURCH IN BURNSVILLE, REMAIN CLOSED DURING THE WEEK.
WHILE MASSES HAVE RESUMED, WE ARE FOLLOWING CDC GUIDELINES WHICH INCLUDE PHYSICAL DISTANCING. THIS HAS RESULTED IN REDUCED CAPACITY FOR EACH OF OUR CHURCHES. REGRETABLY, AT THIS TIME WE CANNOT ACCOMMODATE ANY VISITORS OR GUESTS AT SUNDAY MASSES.
THANK YOU FOR YOUR PATIENCE AND UNDERSTANDING.
********************************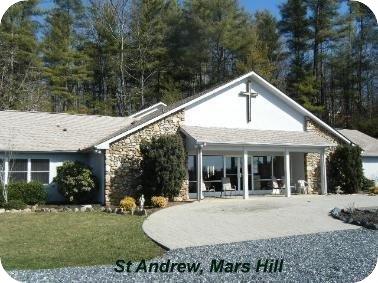 St. Andrew the Apostle
149 Brook Street, Mars Hill, North Carolina 28754
Saturday Vigil Mass - 5:00 p.m. - Spanish
Sunday - 9:00 a.m. - English
Daily Mass: 11:00 a.m. Thursday and Friday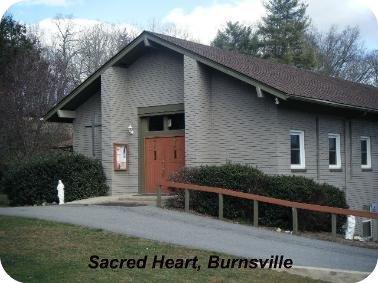 Sacred Heart - Mission
20 Summit Street, Burnsville, North Carolina 28714
Sunday - 11:30 a.m. - English
Sunday - 1:30 p.m. - Spanish
Daily Mass: Wednesday at Noon